Tuesday, April 30, 2019
Church of Saint John the Evangelist
This event has already occurred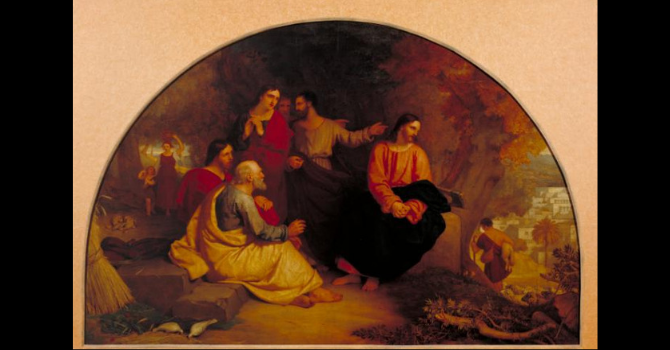 8:15AM | Early Service, Holy Eucharist, Book of Common Prayer, in Chapel of Saint Michael and Saint George. Presiding Celebrant and Preacher: N.
9:30AM | Discovery Service, a less formal service with music by our house worship band, a relevant message, and Holy Eucharist, in the Church Proper, nave altar. There is a children's programme. Presiding Celebrant: N.; Preacher: N.
11AM | Choral Service, Choral Holy Eucharist celebrated at the high altar, the Parish Choir, organ and piano, in the best of the classic Anglican choral and liturgical traditions. There is a children's programme. Setting: "tite" (Composer). Anthem: TBA. Motet: TBA. Voluntaries: TBA. Presiding Celebrant: The Rector; Preacher: The Reverend Canon Dr. Brian Ruttan.
Sermon Series:
Image: "title" (date), artist, artist date, medium. Location. Used by permission under Creative Commons Attribution Noncommercial ShareAlike 3.0 License.)