Thursday, October 31, 2019
6:00 am - 9:00 pm
Area around St John's
This event has already occurred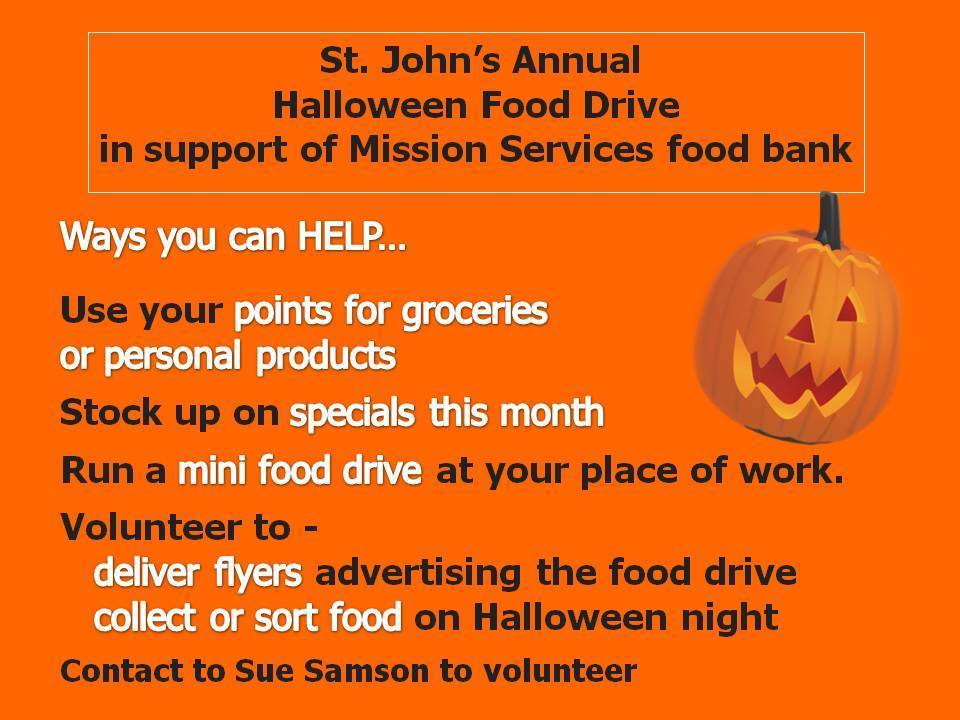 Yes we are still having a food drive this year!
Here are the ways you can help.
1. Volunteer to deliver flyers for a route in the neighborhood
2. Run a food drive at your workplace. We will provide flyers.
3. Volunteer to help collect food on Hallowe'en night between 6 and 9 pm
4. Volunteer to help sort and pack the food after it is collected.
We are donating our food to Mission Services this year on the recommendation of the director of St. Matthew's House. They are still supplying the large van on the night. The need is still great. For more information speak to Sue Samson or Kathy Anderson