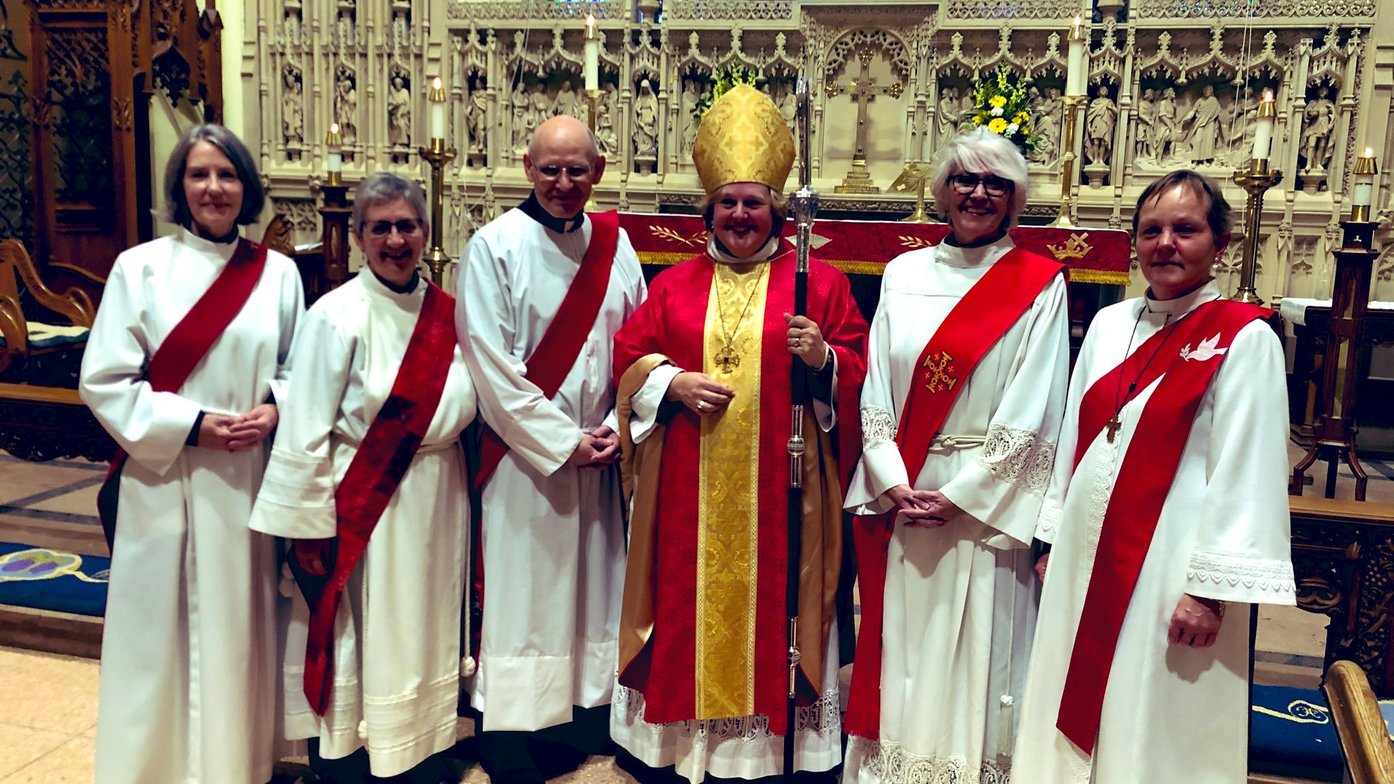 Warm congratulations and prayers for fruitful ministry and every blessing are extend to the new deacons ordained for service in the Church of God on Sunday, October 20.
Among the deacons ordained were two with a special relationship with the Church of Saint John the Evangelist, Fran Wallace and Jody Balint.
The newly ordained in the photograph are, from left to right, The Reverend Deacons Fran Wallace, Judy Steers, Michael Coren, Jody Balint, and Anne VanderBerg. The Right Reverend Susan Bell, Bishop of Niagara is in the centre of the photograph.