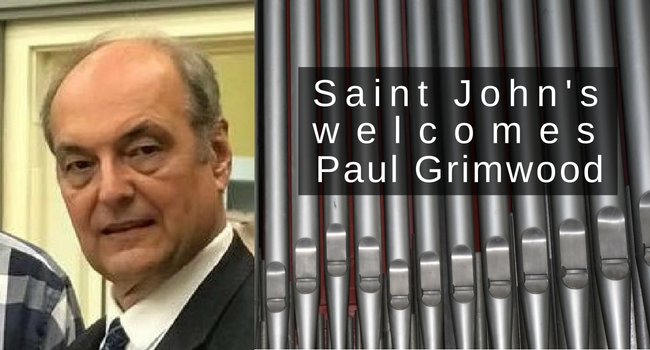 The rector and churchwardens are very pleased to announce that Mr. Paul Grimwood has accepted an appointment as our interim Organist and Choirmaster. Mr. Grimwood will be with us until at least August 2019.
Mr. Grimwood, a graduate of the music program at the University of Western Ontario, was most recently the Director of Music at Central Presbyterian Church in Hamilton, from which he recently retired after 39 years of ministry. Under Paul's direction the choir from Central enjoyed two tours in England and was widely considered one of the finest choirs in the area.
As the Organist and Choirmaster at Saint John's, Paul will lead music at our Choral Service (11AM on Sunday mornings) and direct the Parish Choir. New singers are welcome and invited to speak with Paul as he arrives. We look forward to welcoming Paul as part of our ministry team. Our first Choral Service of the season is Sunday, September 9 at 11AM and the first choir rehearsal of the season will be on Thursday, September 6, at 7:30PM.