Friday, April 19, 2019
Church of Saint John the Evangelist
This event has already occurred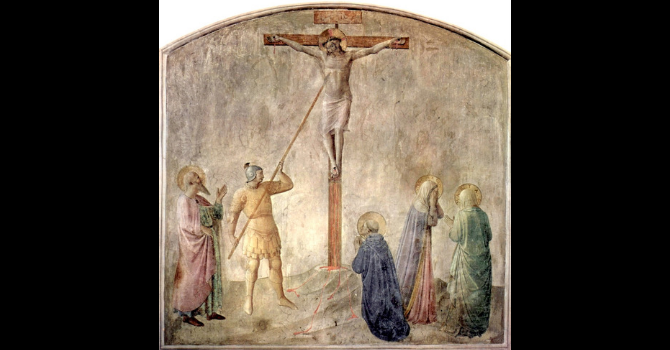 10AM | Family Service for Good Friday. Stations of the Cross tell the story of death of our Lord with meditation on the Cross, solemn prayers and music by the worship band.
3PM | The Celebration of the Lord's Passion. The reading of Saint John's Passion, Solemn Intercessions, Meditation on the Cross, with music by the men of the Parish Choir. Choral anthem: "Crux Fidelis" (Venatius Fortunatus).
Image: "Piercing of Christ's side" (1450), fra Angelico, ca. 1400-1455. Florence, Italy. Used by permission under Creative Commons Attribution Noncommercial ShareAlike 3.0 License.