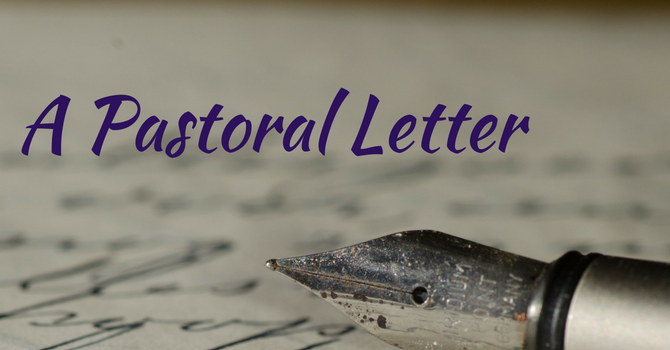 Dear friends,
I would like to commend to you all Bishop Susan's communications to the diocese this morning which can be found at this link.
With her I want to acknowledge that yesterday's decision by General Synod regarding the amendment of the marriage canon was and is disappointing to many. Some will experience the failure to amend the marriage canon as a failure to affirm the sanctity of marriage between persons of the same gender. I recognize the pain that people may feel deeply.
It is important not to miss, however, that yesterday the General Synod overwhelmingly endorsed "A Word to the Church," which affirms that there is a place in our church for those faithful who hold diverse views on the doctrine of marriage, and affirms that the marriage canon, as it stands, may be interpreted in such a way as to allow equal marriage.
Bishop Susan writes,
While I am deeply disappointed, the General Synod did also overwhelmingly vote to affirm the prayerful integrity of the diverse understandings and teachings about marriage in the Anglican Church of Canada. This includes the inclusive understanding of marriage affirmed by the Report on the Marriage Commission, This Holy Estate, that we hold in Niagara.
Bishop Susan reminds us that nothing has changed in the Diocese of Niagara in light of yesterday's votes. All people who are eligible to be married according to civil law may be married in our church in this diocese.
I want to encourage you to continue to pray for General Synod. Our important deliberations continue and we may not have heard the last word from the synod on marriage.
I also want to invite anyone who finds themselves in need of pastoral care in light of these developments, or simply in need of a conversation, to be in touch with me ([email protected]). May Saint John's continue its ministry of faithfulness and welcome for all.
Peace,