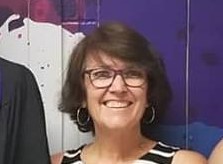 The Right Reverend Susan Bell, Bishop of Niagara, has announced the appointment of Jody Balint as Lay Pastoral Associate at Saint John's Church, Rockwood, and Saint George's, Guelph, on a part time basis, effective December 1, 2018.
Jody has been a lay pastoral associate at Saint John's for the past several months after completing an internship with the Niagara Internship for Reflective Pastoral Practice among us, with our rector as her site supervisor. Jody has built a very special relationship with many of our shut-ins as well as the worshipping communities on Sunday and Wednesday mornings.
We wish Jody the very best in her future ministry.