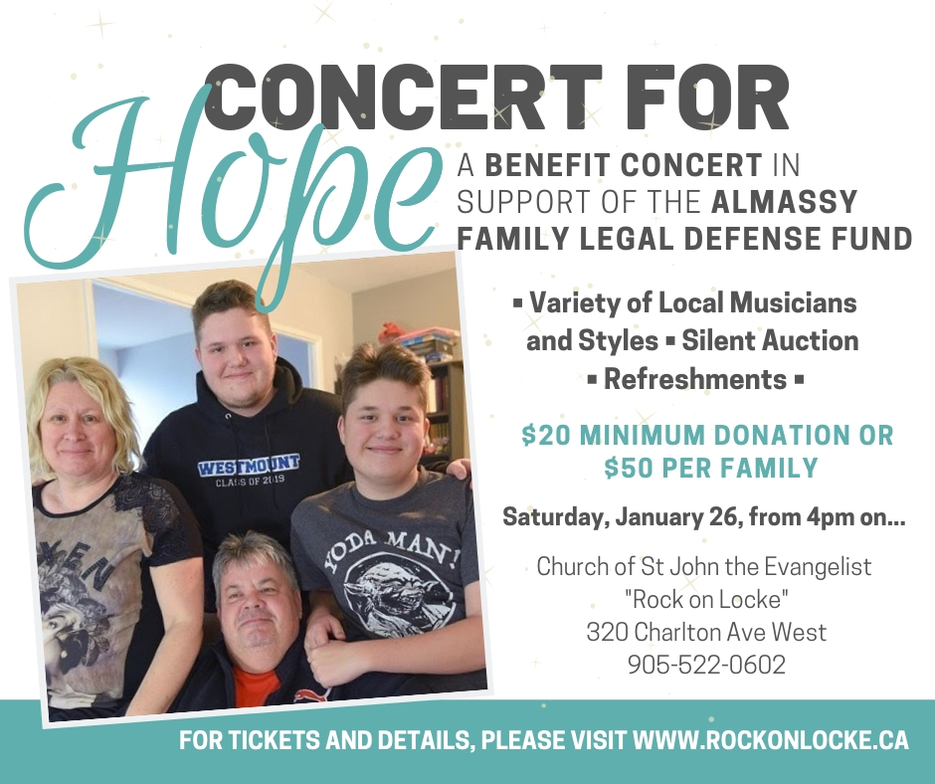 "Concert for Hope" | A benefit concert in support of the Almassy Family Legal Fund. // Saturday January 26, 4PM // Church of Saint John the Evangelist, Hamilton //
A variety of local musicians will offer performances from 4PM. Silent auction, refreshments.
$20 minimum donation or $50 per family. All proceeds will go to cover the family's legal expenses.
Tickets are available here.