Thursday, May 30, 2019
7:30 - 8:30 pm
Church of Saint John the Evangelist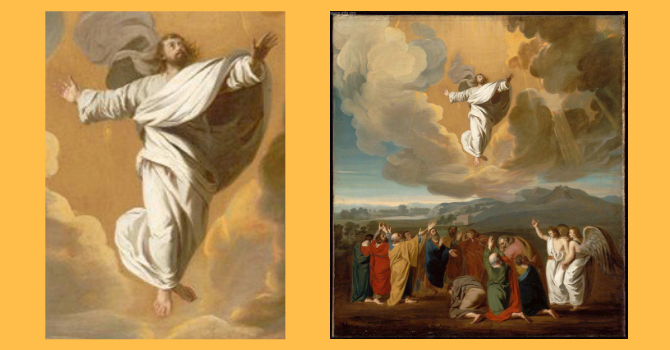 7PM | Festal Choral Holy Eucharist celebrated at the high altar, with the Parish Choir and organ, in the best of the classic Anglican choral and liturgical traditions. Incense will be offered. Setting: "The Saint John's Eucharist" (Renwick). Anthem: TBA. Motet: TBA. Voluntaries: TBA. Presiding Celebrant: TBA; Preacher: TBA.
Image: "The Ascension", John Singleton Copley, 1758-1815, painting (with detail). Museum of Fine Arts, Boston, MA., United States. Used by permission under Creative Commons Attribution Noncommercial ShareAlike 3.0 License.)