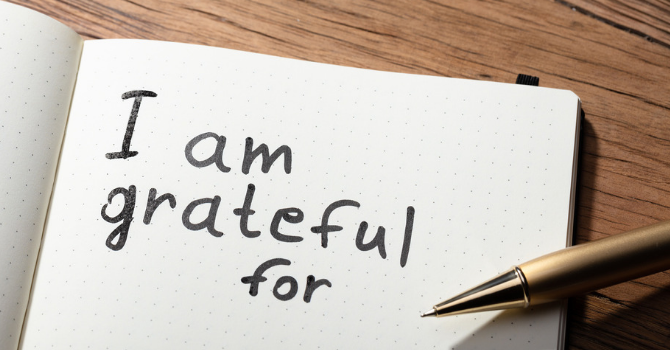 I am grateful to St. John's for Bible study.
Almost twenty-three years ago now, at a parish picnic, I was approached by two people (Susanne Adams and Susan Little) and they asked me if I would be interested in joining a bible study group they were starting in the fall.
Now, I am what is referred to as a cradle Anglican. My parents and grandparents, my siblings and I were raised in the same church in the town where I grew up. My first thought was… Bible Study?! Anglicans don't study the bible, we hear the scripture readings in church on Sunday and then the sermon tells us what it means (if we are listening). I learned the most about the bible when teaching church school because the lessons were pitched to a grade 4/5 level and explained very clearly.
On the spot though, I couldn't find a good reason to say no so I agreed to give it a try. That was the beginning of Bibles and bagels. I didn't have any idea what to expect. I thought reading bible verses and talking about them would be boring. It changed my life. I got up every other Saturday morning and showed up at 8:30 to talk about God, the scripture and my life and to eat bagels. I met some amazing women through that group. People I would have only nodded to in passing at church on Sunday mornings now learned, shared, advised and prayed together. What I got was a chance to learn about God, through scripture and how that applies to daily life now with lots of discussion and different viewpoints. The most important thing I found was a support group. We shared and prayed together and checked on each other. I saw real answer to prayer happen as we lived through many different stages of life together as we were from many different stages ourselves.
I learned how to pray out loud, spontaneously. I found that even though sometimes I couldn't connect very well with whatever bible passage we were studying, someone else would be moved by it and how it made sense in that person's life at that moment.
I left that group after a few years when things changed and it wasn't at a good time for me anymore. I found that I really missed it, the learning and the small group of people to share. I looked for another group to join and found a different group that works for me now.
It meant that when the Revive series was advertised, I wanted to see what more it could offer to help me in my relationship with God. It too has been an opportunity to learn and share with a small group of people ironically, once again early Saturday morning. It seems I have come full circle and I am grateful for that.