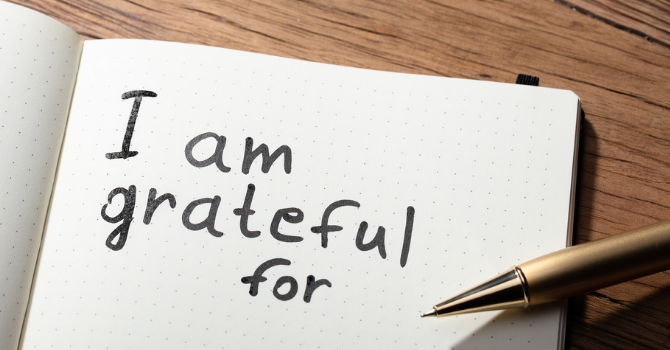 You have Graham and Emma Cubitt to blame for our decision to try out your church. And your "end of service running, flag-waving children" to blame for our decision to stay.
My gratitude this morning is for the way we've been welcomed in this church.
Over the last 30 odd years, we raised three girls in the Aldershot community, and attended two different churches. East Plains United, and Wellington Square United in Burlington.
For the last 20 years, I've worked as a fundraiser in Hamilton. Peggy is a children's mental health professional with the Halton District School Board.
When we moved in to this community in January 2018, we decided that we should consider a local church. I happened to mention our interest in a downtown Hamilton church to Jeff Neven of Indwell, and he suggested that we try "Graham and Emma's" church, the Anglican church on Locke St.
My first reaction was "We can't go to an Anglican Church. We're not Anglicans."
So the first thing I did was check out the website. It was comforting to read that "Anglicans don't really know anything about formal membership. If you are here, you are a member." The ultimate, unintimidating and welcoming message.
In the time that we've spent with you, you've been very kind and generous to us. In so many ways, you are living the central gospel message of loving others, well.
Personally, I've enjoyed learning a bit about the traditions of this denomination. Your disciplined commitment to worship and prayer. The global approach to the liturgy. The weekly communion. And we're now addicted to the meat pies.
As I mentioned earlier, Peggy works with children. There is a special place in her heart for kids.
On that first Sunday that we attended your church, when we witnessed the children running around the sanctuary with complete joy at the end of the service, we knew we had found our new church home.
Thank you.
1 Comment
---
Comments for this post are now off.