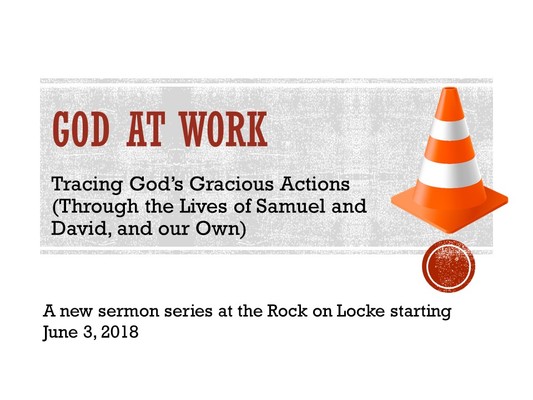 God at Work: Tracing God's gracious actions in the lives of Samuel and David ... and in our own.
A series of sermons at the Church of Saint John the Evangelist, June 3 through July 8, (not including June 24, when we celebrate the Nativity of Saint John the Baptist).
"God at Work" is a sermon series following the stories of Samuel and David in the book of 1 Samuel and tracing God's gracious activities in their lives with a view to helping us grow in our ability to see God's gracious activity at work in our own lives.