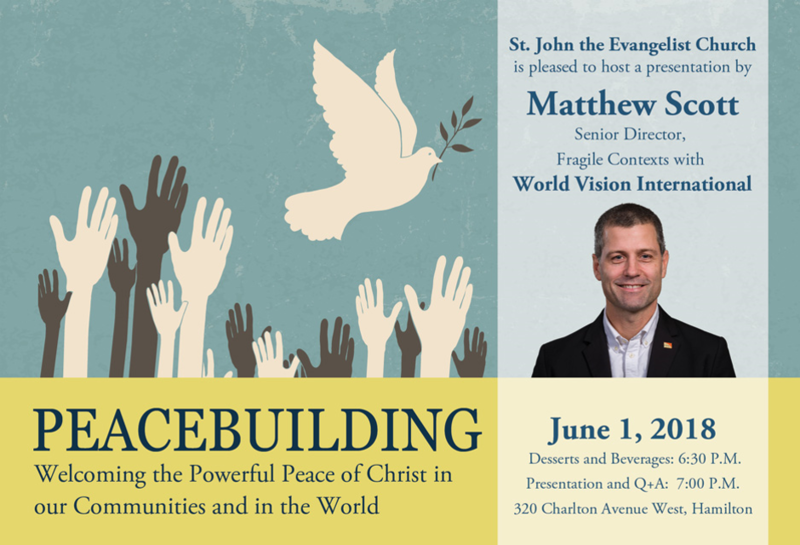 Peace Building: a public lecture with Matthew Scott
Matthew Scott is the Senior Director, Fragile Contexts with World Vision International. His lecture "Peacebuilding: Welcoming the Powerful Peace of Christ in our Communities and in the World," was a powerful message about the work of building peace, overthrowing the dynamics of hatred and fear, around the world. Matthew was the guest for our Hearts and Minds June lecture.
Hearts and Minds is a ministry of the Church of Saint John the Evangelist, Hamilton, where people share their stories of living the Christian faith in their daily vocations. Each year in June, Hearts and Minds presents a public lecture by a noted leader in the Christian community.