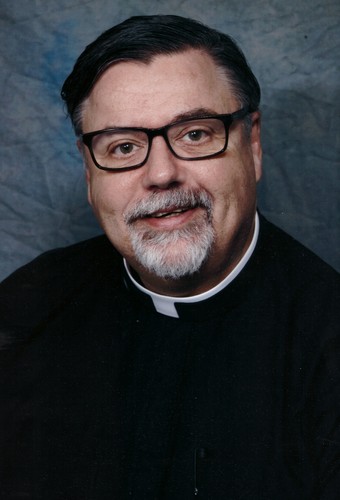 The Venerable Dr. David J. Anderson
, B.R.E., M.Div., D.Min.
David was appointed as Rector of the Parish in 2006. David began his vocation in pastoral ministry in 1984 and has served parishes in the United Church of Canada and Congregational Church before entering Anglican holy orders in 2001. David completed undergraduate studies at Brock University and Tyndale College. He completed his Master of Divinity at Wycliffe College at the University of Toronto. David was made an Honorary Canon of Christ's Church Cathedral by the Right Rev. Michael Bird, Bishop of Niagara, in 2012. David was appointed Archdeacon of Undermount in 2015 and as Archdeacon of Hamilton-Haldimand in 2018.
David recently completed a Doctor of Ministry program specializing in Congregational Mission and Leadership at Luther Seminary in St Paul, Minnesota. His thesis was entitled, "Making Disciples through Practices of Neighbourliness: Apprenticeship in the Ways of Parish Life for the Twenty-first Century." David's thesis advisor was Dr. Craig Van Gelder.
David lives with his wife, Kathy. Their two girls Fiona (1996) and Kaelynn (1998) are currently studying at the University of Ottawa and Queen's University, respectively. The Anderson family love living in the parish neighbourhood.