Sunday, September 15, 2019
Home of the Andersons
This event has already occurred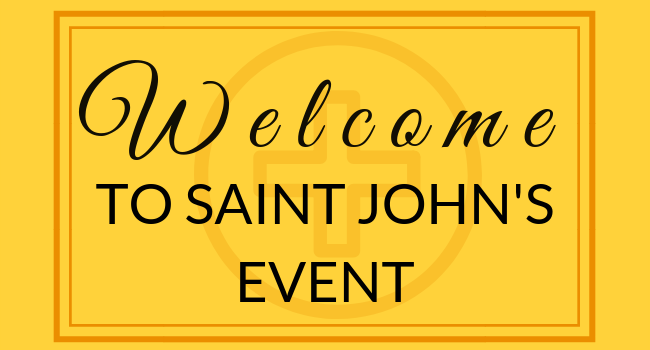 An invitation
If you are new to Saint John's, or thinking about making Saint John's your church home, this event is for you. The event is hosted by our rector, David Anderson, and is an opportunity to meet various parish leaders as well as other newcomers to our parish. It is an opportunity to ask questions, find out what we are about, how you can get involved, and ask any questions you might have.
When
Sunday, September 15, 2PM at the home of the rector.
You are most warmly invited to this event. Let's get to know one another. We look forward to being able to say "welcome."
RSVP
---
Please let us know if you and any others will be attending our welcome event. Thank you.