Sunday, June 30, 2019
Church of Saint John the Evangelist
This event has already occurred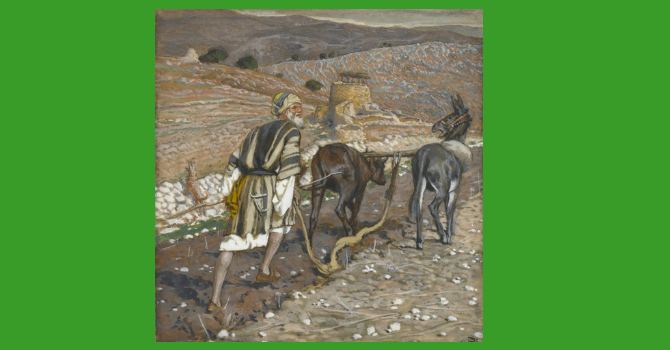 8:15AM | Early Service, Holy Eucharist, Book of Common Prayer, in Chapel of Saint Michael and Saint George. Presiding Celebrant and Preacher: The Rector.
10AM | Summer Service, Holy Eucharist, celebrated at the nave altar, this week with the worship band. Presiding Celebrant: The Rector; Preacher: Susan Little.
Image: "Looking Back - The Man at the Plough" (1886-1894), James Tissot, watercolour. Brooklyn Museum, New York, NY, United States. Used by permission under Creative Commons Attribution Noncommercial ShareAlike 3.0 License.