Wednesday, March 20, 2019 Next Date
7:00 - 8:30 pm
Chapel of St. Michael and St. George
This event has already occurred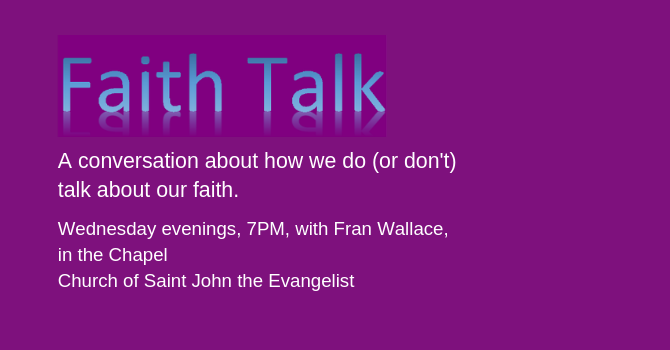 How do we talk about our faith? This is an invitation to gather together for conversation about our faith, and how we do (or don't) put it into words. All Are Welcome – Wednesdays 7 to 8:30PM.
We'll begin with the topic "Our Christian Identity" the first week, and then explore various other topics such as Baptism, the Eucharist, and being Anglican.
If you have any questions, please speak with Fran Wallace, or email [email protected], 905-407-3772.