Sunday, February 24, 2019
5:00 - 7:30 pm
Church of Saint John the Evangelist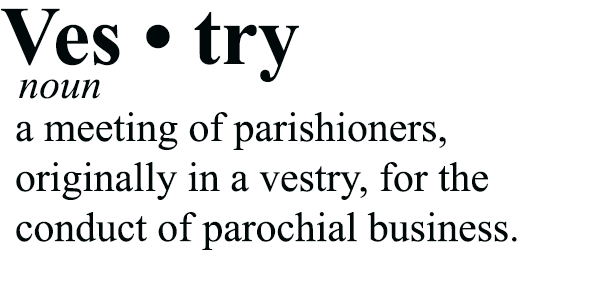 The annual meeting of all parishioners will take place on Sunday, February 24. We will begin with a potluck supper at 5PM, followed by our meeting at 6PM. The annual meeting of the parish (or Annual Vestry) receives and approves the annual financial reports, elects officers, and conducts other business for the administration of the parish. It is also a wonderful time of fellowship and an opportunity to learn about our shared ministry.
Everyone is welcome. If you attend Saint John's and support our ministry financially you are already a "member" of Vestry. It would be great to have your presence at the meeting.